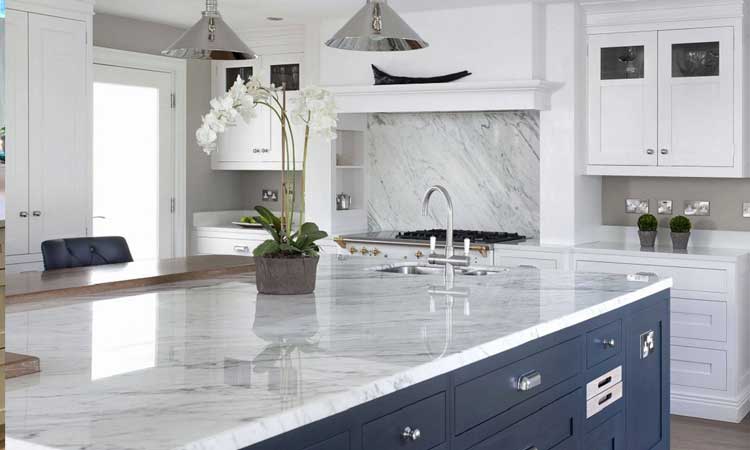 Quartz Kitchen Countertops

Once reserved for high-end homes, quartz countertops are finding their way into more and more kitchens and bathrooms as brand offerings expand and the material becomes more accessible and affordable. A favorite premium countertop material by kitchen and bathroom designers, quartz is often confused with natural stone and solid surface countertop materials.
Unlike marble or granite countertops, quartz ones are man-made and consist of quartz chips or dust mixed with resin, which are plant- or synthetically-derived polymers that can mimic the look of natural materials. Though most of the countertop is comprised of quartz, up to 10% of the countertop may be resin.
Why Granite Kitchen Countertops
Granite has a rich beauty that few other countertop materials can match. It is a natural product with a timeless aura and appeal. Granite countertops take a high-quality kitchen to the next level visually and often become the centerpiece of the room. With more than 20 shades of granite to work with, you'll find one that blends perfectly with your kitchen cabinets, flooring and walls.
Granite is a very hard substance and is not susceptible to scratches. While not ideal to work on because it will dull knife blades, it will take normal wear and tear very well. Granite resists heat too, so its use near a range or cooktop is ideal. When you have to set down a hot pan fast, granite can take the heat without being damaged or weakened. In the bathroom, placing a hair tool on it that is still warm won't be a problem.
Granite can be very resistant to stains and won't absorb liquids when it is properly sealed.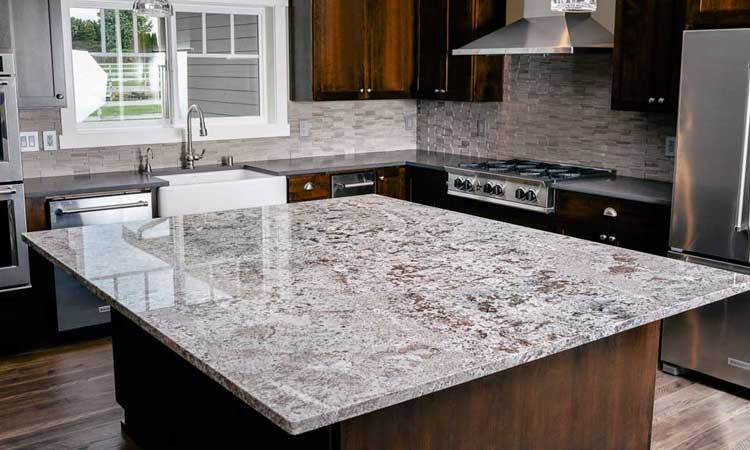 FREE COUNTERTOP DESIGN CONSULTATION
Get Professional Assistance Choosing Materials and Colors
Looking for a fast and accurate countertop estimate? Simply send us a sketch or blueprint of your countertop and we will quickly provide you with a no cost accurate estimate. Our design experts can help you choose the right material and color for your project.  Schedule your consultation or request an estimate today!
High-Quality Craftsmanship
Factory Direct Prices
Highest Quality Stone
Best Value Guaranteed
Reliable Customer Service
Unique & Exclusive Colors
Lifetime Warranty
Fast Turn Around Time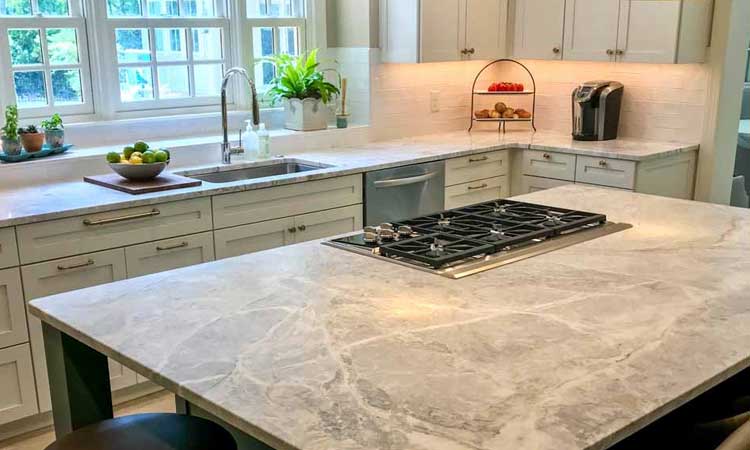 Marble Kitchen Countertops
Marble and granite countertops have more similarities than differences. Specifically, they are both gorgeous natural stone materials and they both require a significant amount of care. That's the good and the bad.
With some TLC, however, both granite and marble countertops will keep their fantastic looks for decades, elevating the beauty of your kitchen, bathroom, office, laundry area or wet bar.
Let's get more specific about comparing marble and granite countertops.
These are natural stone materials, and both are porous. If you want the technical details, marble is a metamorphic rock formed from recrystallized carbon. It is formed out of limestone that is subjected to intense pressure and heat due to tectonic shifting in the earth's crust.
On the other hand, granite is an igneous rock composed of grains of compressed quartz, feldspar, mica and similar materials. This means that granite is slightly harder than marble, but both offer reasonably good durability.
FAQ | Kitchen Countertops
You Can Find Us Near You In Minneapolis - Saint Paul MN
Twin Cities MN
Minneapolis–Saint Paul is a major metropolitan area built around the Mississippi, Minnesota and St. Croix rivers in east central Minnesota.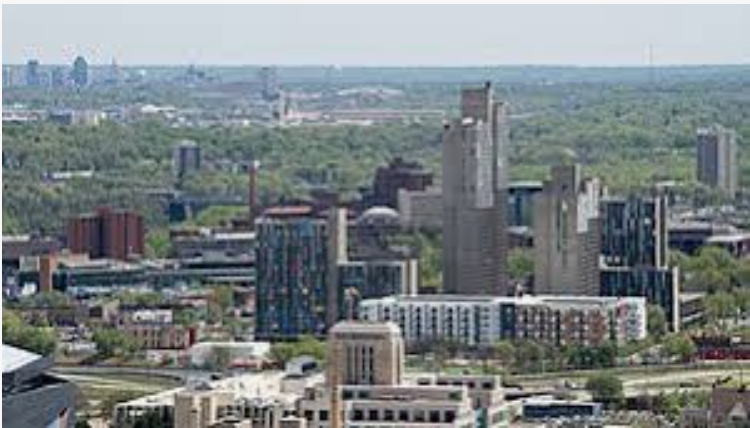 DESIGN • INSTALLATION • CUSTOM STONE FABRICATION
Stone Countertops MN
Are You Ready To Get Your Project Started?
It only takes a few seconds to set up your FREE consultation!
Start Here...