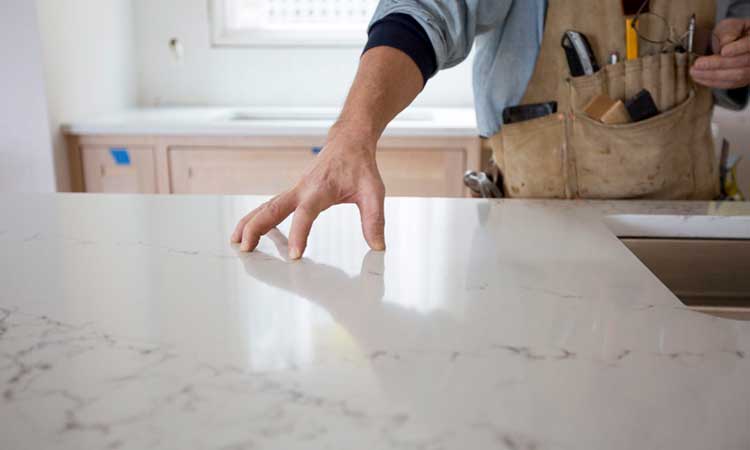 Stone Kitchen Countertops
This material is often referred to in the industry as quartz, but the name engineered stone gives you a better idea of what it is. Unlike natural stone countertops that are cut from pure granite, marble or sandstone, engineered stone counters are made from quartz crystals held together with a resin binder.
Quartz countertops are man-made and consist of quartz chips or quartz dust bound together with resin. Usually, the composition is about 90-95% quartz to 5-10% resin. … Quartzite countertops are an actual slab of natural quartzite stone.
Granite is a purely natural stone that comes directly from stone quarries and is then cut into thin slabs, polished, and fabricated into countertops. So-called quartz countertops are engineered stone products that may contain a large percentage of natural quartz but may also include other minerals.
Quartz is actually harder than granite and thus, more durable. In fact, quartz is nearly indestructible, and because it isn't porous like granite, it's easy to keep your countertops relatively bacteria-free. Be careful with cooking pans though: Quartz can be damaged by excessive heat, so use heating pads at all times.