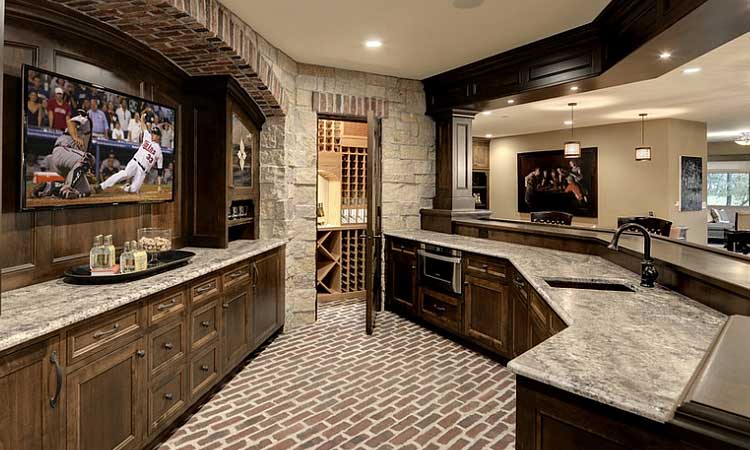 Bar Countertops - Granite
Granite is available in many different colors and styles, which make it versatile for any area, especially bar tops. Regardless of what bar design you have, whether it be a relaxing home bar, the neighborhood watering hole, or an upscale late-night lounge, there is a Granite that's perfect for every application. Since Granite is a natural stone, every slab is genuinely unique, meaning that no one will ever have the same piece as yours. The durability of Granite also makes it an attractive choice, particularly for high-traffic bars such as restaurants, hotels, or homeowners who love to entertain. With just minimal maintenance required for Granite, such as a few minutes of daily cleaning and periodic sealing, it's a reliable option for those who are looking to get a lifetime of use out of their bar.
Marble is a metamorphic rock that has commonly been used in sculptures and buildings, such as the New York Public Library, for hundreds of years. It brings unrivaled elegance wherever it is used, especially for bars. Marble has a classic look and brings increases the equity of any home or business. Marble's subtle veins and calm appearance adds luxury to your bar. It is best suited for a relaxed environment that won't be subject to extensive wear and tear. Proper sealing will be vital in getting the most out of your Marble, as it can potentially stain from wine and other acidic beverages if they are spilled and left for long periods of time. Home bars or private party rooms at a restaurant are ideal applications for Marble.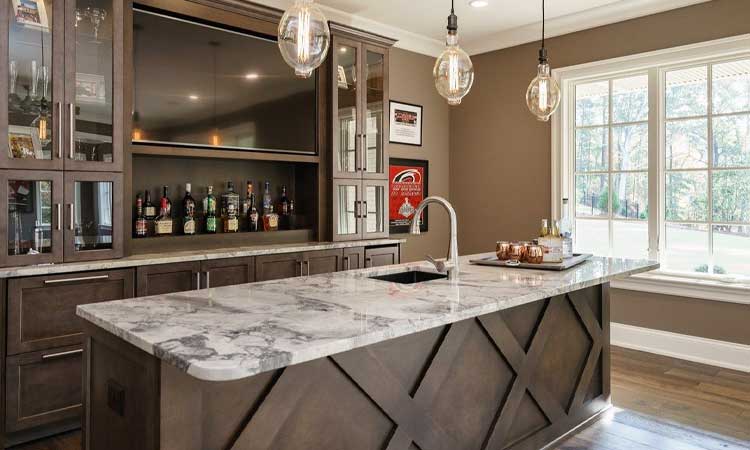 FREE COUNTERTOP DESIGN CONSULTATION
Get Professional Assistance Choosing Materials and Colors
Looking for a fast and accurate countertop estimate? Simply send us a sketch or blueprint of your countertop and we will quickly provide you with a no cost accurate estimate. Our design experts can help you choose the right material and color for your project.  Schedule your consultation or request an estimate today!
High-Quality Craftsmanship
Factory Direct Prices
Highest Quality Stone
Best Value Guaranteed
Reliable Customer Service
Unique & Exclusive Colors
Lifetime Warranty
Fast Turn Around Time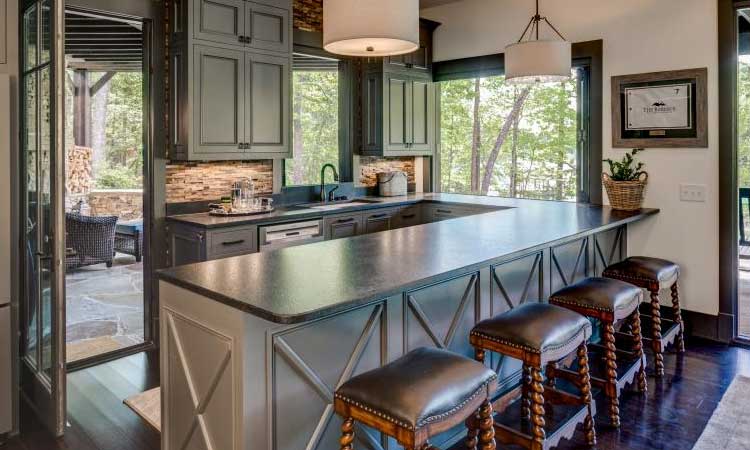 For extremely high traffic areas, an engineered stone may be best. Quartz is highly resistant to stains as well as wear-and-tear. The manufacturing process allows for a wide range of color options, which makes it easy to pair with any design scheme. Quartz is non-porous, meaning it will stand up to even the busiest areas and will never require sealing. You can be confident that Quartz will remain clean and in good shape for years to come. It's an excellent choice for highly active restaurants or homeowners who frequently entertain guests.
You Can Find Us Near You In Minneapolis - Saint Paul MN
Twin Cities MN
Minneapolis–Saint Paul is a major metropolitan area built around the Mississippi, Minnesota and St. Croix rivers in east central Minnesota.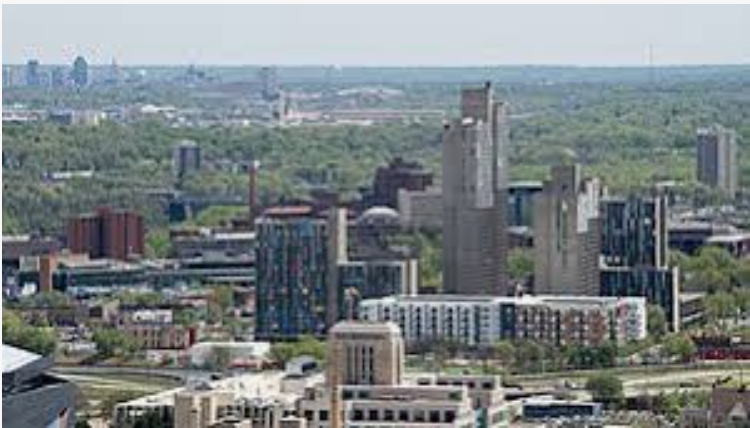 DESIGN • INSTALLATION • CUSTOM STONE FABRICATION
Stone Countertops MN
Are You Ready To Get Your Project Started?
It only takes a few seconds to set up your FREE consultation!
Start Here...